A Simple Guide to Website Security – And Top Tips to Make Yours Safe
Your website may well have become a crucial part of your business. However, for online attackers and threats, it represents an opportunity. Big, small, or somewhere in between, an actual website with genuine visitors holds value to malicious people and bots alike.
What Are the Main Website Threats?
It's easy to think that your website couldn't possibly be of interest to anyone with malicious intent. However, even if you don't collect personal information or process payments, the fact that your website exists can make it a target.
Your website's files are stored on a server, no matter what kind of hosting you have or which provider you use. Attackers would be delighted to gain access to those files and potentially add a few of their own.
The primary threats to websites of any size include:
Spam clogging your inbox and spreading irrelevant links
Malware and virus distribution, which can affect both you and your visitors
DDoS attacks, making your website inaccessible
Site manipulation, changing links and information to benefit the attacker
Hackers access more than 30,000 websites every day. If you want to keep yours online to do what it was designed for, it makes sense to take a few precautions – and it doesn't have to be complicated.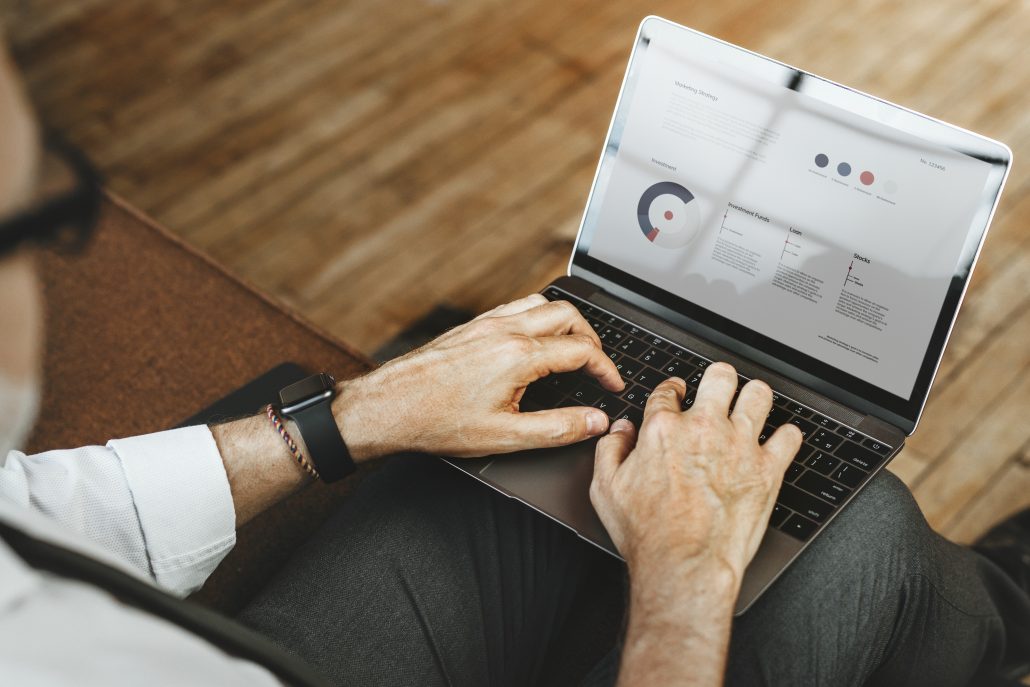 How to Keep Your Website Safe
Think about everything you use your website for and all the information stored there. Data loss can be inconvenient at best and disastrous at worst, and that's just the tip of the iceberg.
If you'd rather stick to business as usual, consider these simple but effective security measures:
Install an SSL Certificate
Secure Socket Layer (SSL) protects communications between visitors and your website. It works to ensure that anything they send and receive, from personal information to payment details, is safe from prying eyes.
These certificates are also ranking factors on search engines, so taking the time to install one could even lead to more visitors!
Don't Delay Updates
Whether you use WordPress, Squarespace, or any other website software, updates are a must. They're not just there to add new features. They also close any potential access points into your site. So, get into the habit of making updates soon after they're available, or make your site do them automatically.
Keep a Backup
Depending on your site, you might be able to back it up automatically. Many web hosts also keep additional copies of a site on hand if the worst happens. However, it's always worth keeping a recent backup on hand, even if you only do it once a month. It could be the difference between losing a few days of data and starting from scratch!
Monitor Comments
Website comments are great. They build a sense of community and show that people love to engage with your content. But, sadly, they're also a tried and trusted target of bots.
Those bots don't care how big or small your site is. If there's a comment form, they'll fill it in no matter what! Usually, it's nothing more than a spam link, although it can be worse. If you have the time, try to approve all comments manually.
Take Passwords Seriously
Giving a hacker your password is like giving someone the keys to your house – they can come in and do whatever they please! Try to ensure usernames and passwords are impossible to break manually and so tricky for automated attacks that they're not worth attempting.
It goes without saying that if you rely on one of the most common passwords used online, you should change it immediately!
Add a CDN
A content delivery network, or CDN, acts as a shield between your site and the world outside. Most people use them for speed, as they deliver content to users from the most appropriate locations. However, they can also leap into action if you find yourself under attack from all sides.
Use Domain Privacy
You must share certain information with a registrar when you purchase a domain. However, there's no reason to make it available for all to see.
Domain privacy remains optional through most companies, but it's a no-brainer given that it's often included free of charge.
Common Sense is King
95% of online security breaches are caused by human error. Don't be that human! If anything looks suspicious, it probably is! Keep your wits about you when working on your site and handling anything to do with it, and you won't have much to worry you.
The Website Security Bottom Line
An online security breach can have far-reaching consequences. Fortunately, keeping your site safe and secure need not be too challenging.
Just an hour setting up a few plugins and addons, then occasional monitoring as often as you're able, can keep your site online and performing to its full potential! Contact us to see how we can help